Playing the Presidential Race in the Market; Plus, When to Hold 'Em and When to Fold 'Em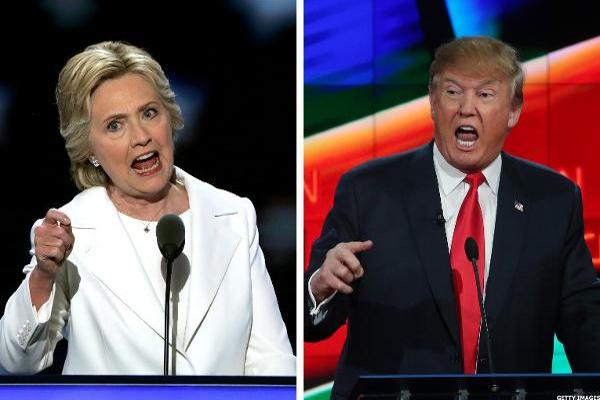 As the presidential race heats up and investors try to decide what companies could benefit the most and which ones could be adversely affected by a Hillary Clinton or Donald Trump presidency, one thing remains clear: whoever wins the election will likely have to deal with a host of issues.
"Whoever the next president is, they will likely preside over another global financial crisis, possibly of even more unprecedented proportions... We just don't know what will happen when the easy money turns off," said David Callaway CEO at TheStreet last week at the 35th annual MoneyShow San Francisco, an investing conference.
In a presentation entitled "The Role of Global Markets in Your Portfolio in a Post-Obama World" Callaway, who took the helm as CEO at TheStreet at the beginning of July, also provided stocks that would be positively affected by the presidential election candidates.
"At The Street, we tried to construct equity portfolios for either a Clinton or Trump presidency, in hopes of preparing investors for one of these scenario," Callaway said during the presentation. "None of these prepare us for another black...
More